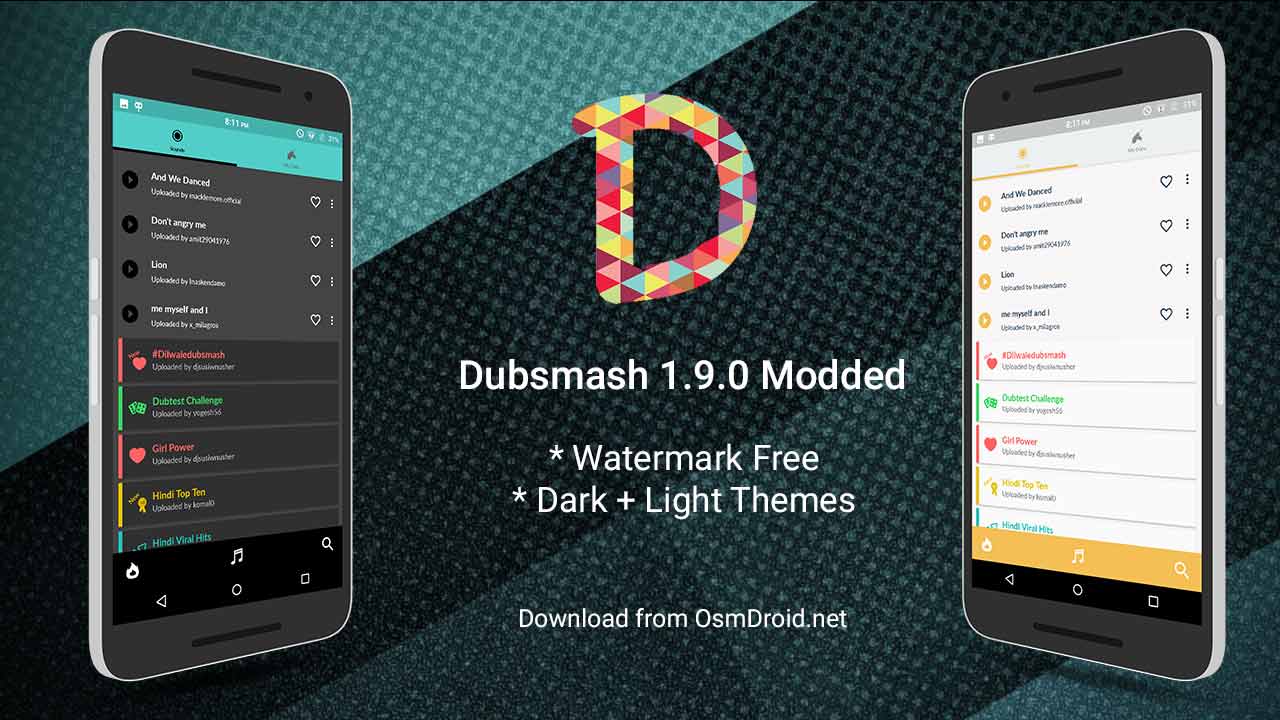 What's New :
* Compatible with Android 6.0: Huzzah, Marshmallows for all!
* Design update: Tired of the same old thing? We got a new thing!
* Bug fixes and performance improvements: No one like bugs.
Additional permissions:
* Address book: We've made it easier to invite friends and send them your latest dubs.
* SMS: We won't be able to verify your phone. So…give it to us.
* Geolocation: We'll need it to deliver you the most relevant, location-based content. Like, super relevant.
Original Link [Play Store]
https://play.google.com/store/apps/details?id=com.mobilemotion.dubsmash
Features of this app :
Say it with video!
1. Choose a famous sound
2. Record a video on it
3. Send the dubbed video to your friends
* Create your own dubbed video movie
* Option to shoot with both selfie / front and rear back camera
* Add Stickers Text to your own dub
* Hundreds of soundtracks available
* Show your acting skills
* Add your own sound
Features of this mod :
* Removed flurry ads from backend
* Removed Watermarks in video
* Dark and light themes available
* Made app size smaller
* In-App updater added for future MOD updates
App Info :
Version Name & Version Code (Build) : 1.9.0 (73)
Updated on : 18 November 2015
Developed by : Mobile Motion GmbH
Required Android Version : 4.1 JELLYBEAN and up (API 16)
Original APK size : 12.1 MB
Download Link (Light Apk):
Download Link (Direct Apk):
Zippyshare
[Direct Link]
Instruction:
1. Download the APK file and transfer into your device and install it
2. Thats all! Enjoy
If you love this?
Come on! Encourage us! Give a comment or suggestion